SAP Business One - the ERP system for startups and medium-sized businesses
Accelerate your company or subsidiary's decision-making with SAP Business One.
Integrate processes and get real-time information – the solution that grows with your business
SAP Business One On-Premise Packages
Vereinfachen Sie Ihr Arbeitsleben mit SAP Business One
Voraussetzung Ihres Unternehmens
Vereinfachen Sie Ihr Arbeitsleben mit SAP Business One
Voraussetzung Ihres Unternehmens
Vereinfachen Sie Ihr Arbeitsleben mit SAP Business One
Voraussetzung Ihres Unternehmens
Vereinfachen Sie Ihr Arbeitsleben mit SAP Business One
Voraussetzung Ihres Unternehmens
SAP Business One Standard License Prices
Your benefits at a glance
What is SAP Business One?
When your company has outgrown its small accounting software, it's time to get to know SAP Business One. With finance, sales, CRM, analysis, inventory management, reporting, and more in one easy-to-use solution, you have everything you need to manage your unique business.
Run the entire company with just one application suite
SAP Business One Main Functions at a Glance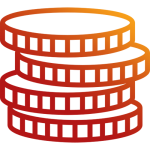 Financemanagement
Automate accounting tasks and conduct your banking business with just one application. Accelerate your transactions and improve cash flow by linking your financial operations with other processes.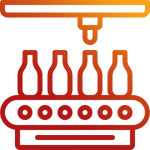 Production
Regulate production planning and the sale of individual items quickly and easily, based on detailed criteria. This makes it much easier to do in your production.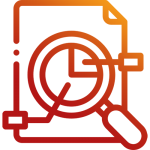 Analysis and Reports
Conduct marketing campaigns efficiently and analyze the results. You segment your contacts into target groups, classify qualified leads as sales opportunities and can thus submit corresponding offers.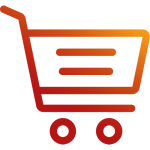 Purchasing and Inventory Control
Link your delivery processes from the offer to the order to inventory control. You optimize your stock levels, manage your articles and price lists efficiently, and have stock transfers under control.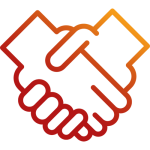 Sales and Customer Management
Control the entire sales process and customer relationship cycle more efficiently. To do this, you get an integrated view of your prospects and customers, understand their requirements better and can meet them more precisely.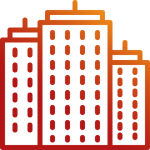 Group integrations
This makes consolidated reporting very easy: all branches and virtual offices access the same data. Current, valid key figures are available throughout the Group.
We are specialists when it comes to ensuring that your business processes are optimized with SAP Business One – or to support your individual business model with special solutions based on add-ons.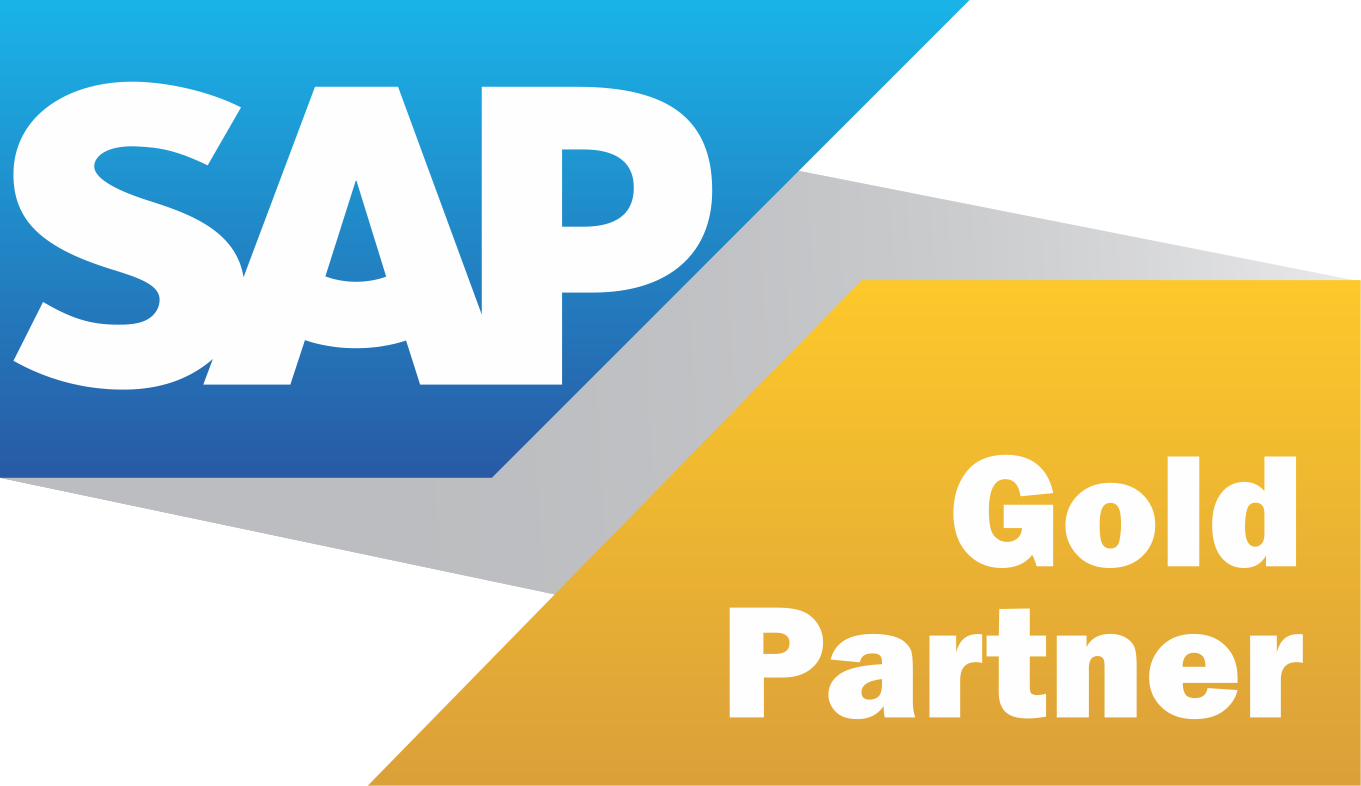 Full Transparency
Full transparency
Detailed and comprehensive reporting ensures constant transparency. With one click you can evaluate all areas - be it key figures relating to capacity utilization, your cost structure, cash flow or the monitoring of the project budget.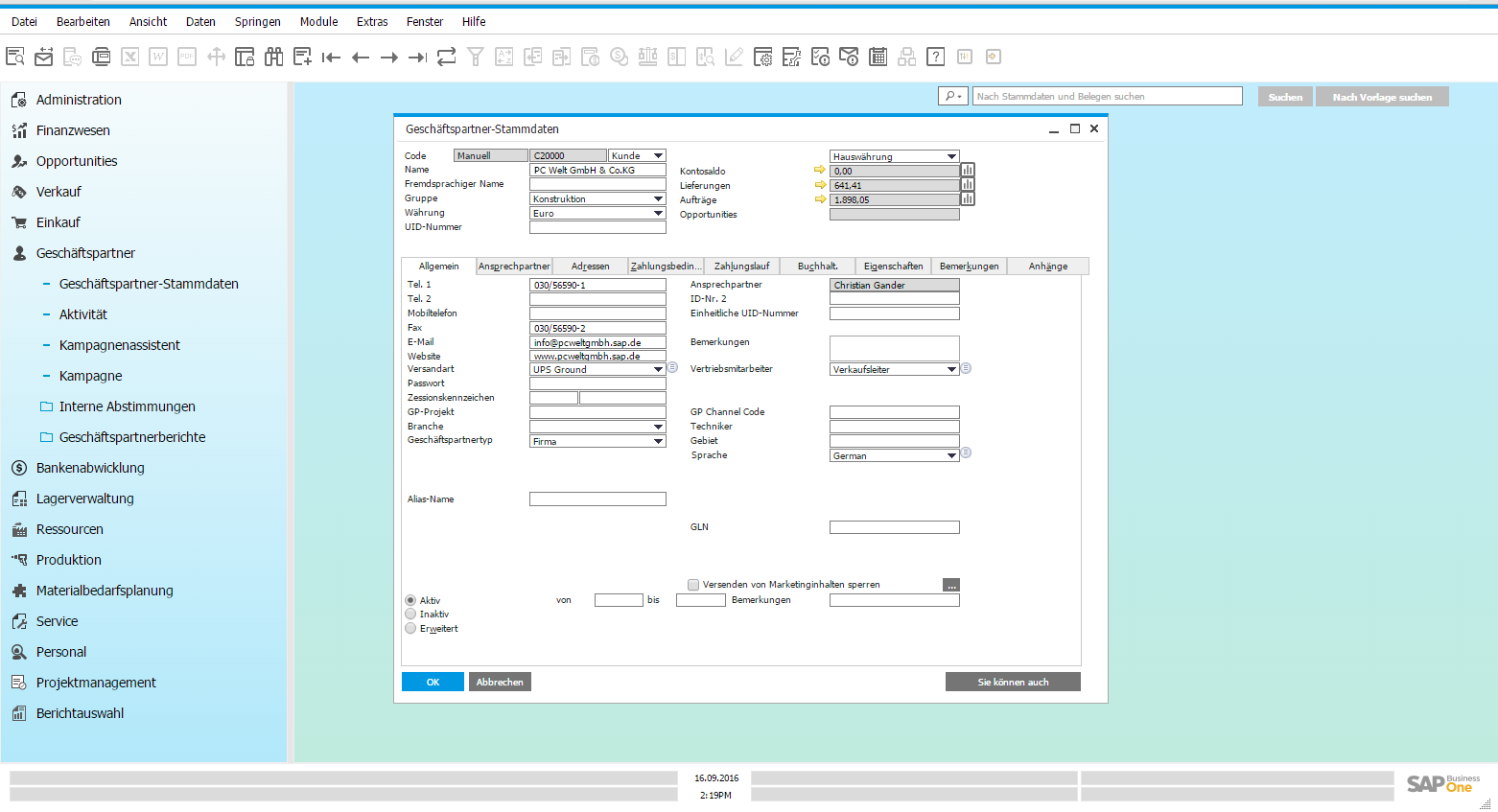 Full Flexibility
Full Flexibility
A seamless performance recording is also available to your employees on the go. A web and mobile client give you the flexibility you need. Even documents can be managed centrally and maintained in a version-safe manner.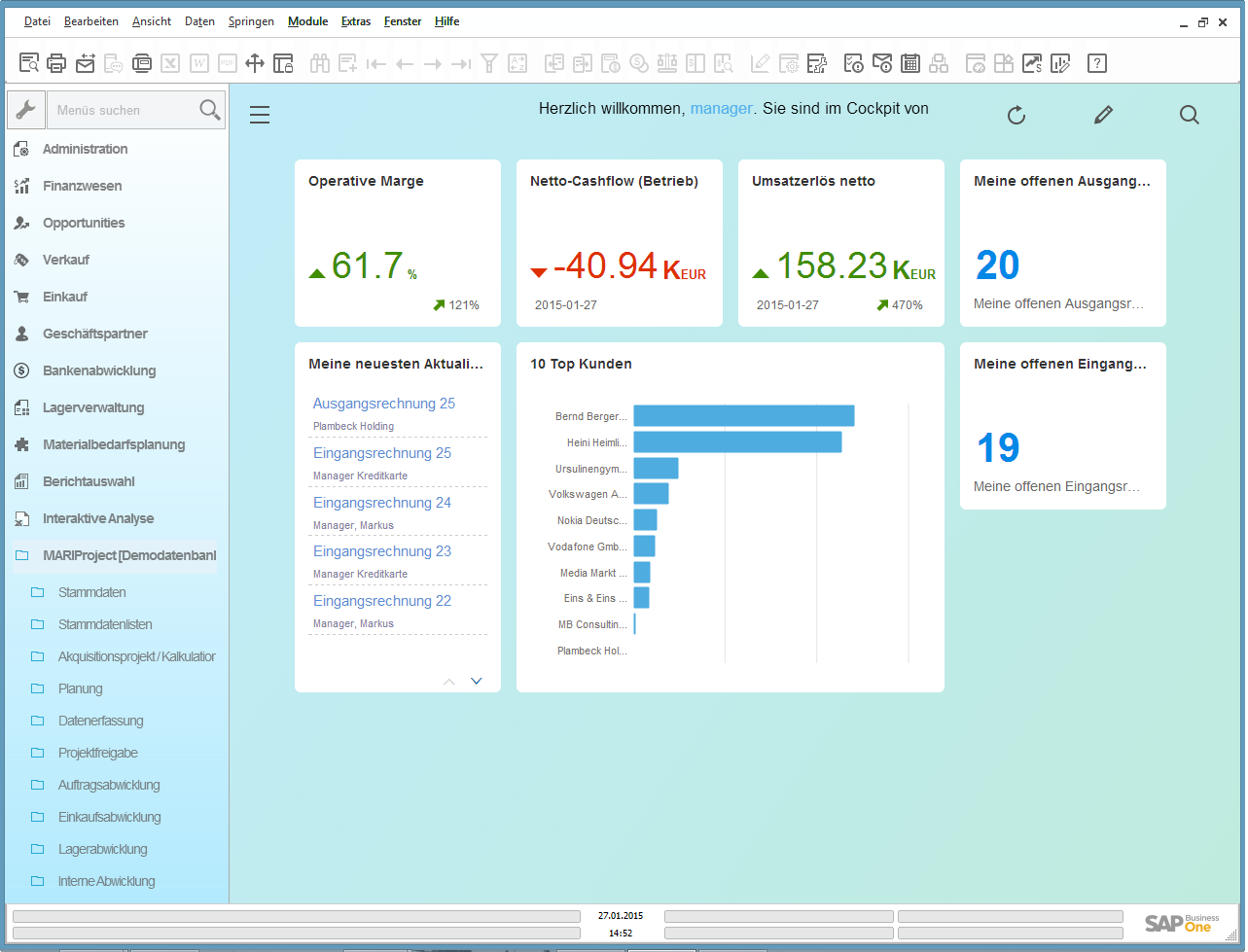 Integration Hub
SAP Business One Integration Hub
Many of our customers already use cloud-based business platforms from other providers, e.g. for their web shop, CRM system, marketing platform or for their logistics service.
With the SAP Business One Integration Hub, you can easily integrate existing systems.
Ihre Vorteile
»Fast implementation, no technical knowledge required
»Protection against overselling and faster delivery of your goods
»Even more efficient supply chain
»Reduced susceptibility to errors through higher automation
»Automated routine tasks
»Targeted marketing through personalized campaigns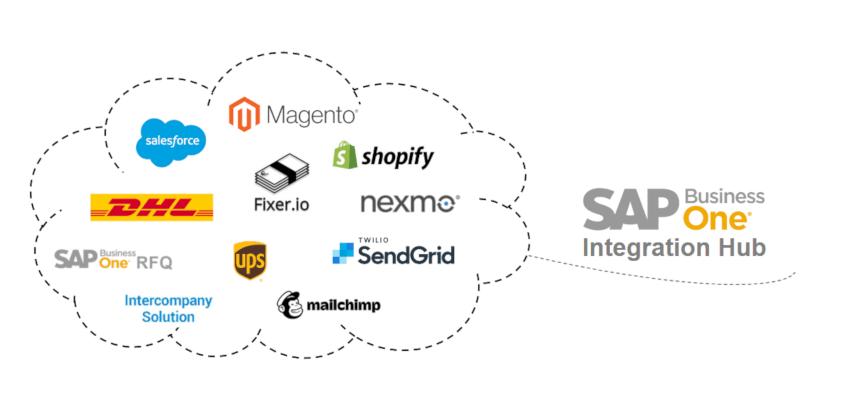 Web Client
Web Client

The Web Client is based on the design principles of SAP Fiori and combines the core processes and business logic of SAP Business One with a progressive user experience. He focuses on the creation, processing and updating of offers, customer orders, outgoing deliveries and outgoing invoices (supports the creation and updating of articles, business partners and activities).
The web client offers some sophisticated analytical chart functions for an optimized user experience. Start the web client either on a desktop computer or tablet with Google Chrome or Firefox.
It can also be started directly from the SAP Business One desktop application.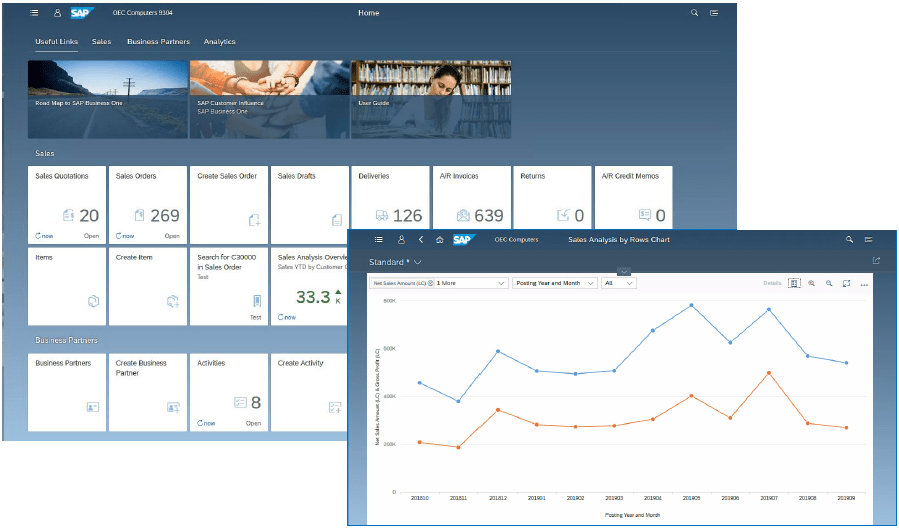 Interactive Gantt Chart
Interactive Gantt Chart
The interactive Gantt chart enables project phases to be moved, lengthened or shortened interactively.
New fields have been added to represent the project due date and completion date. Projects are updated according to the planning changes in the interactive Gantt chart.
You benefit from a visual and easier planning of project management tasks.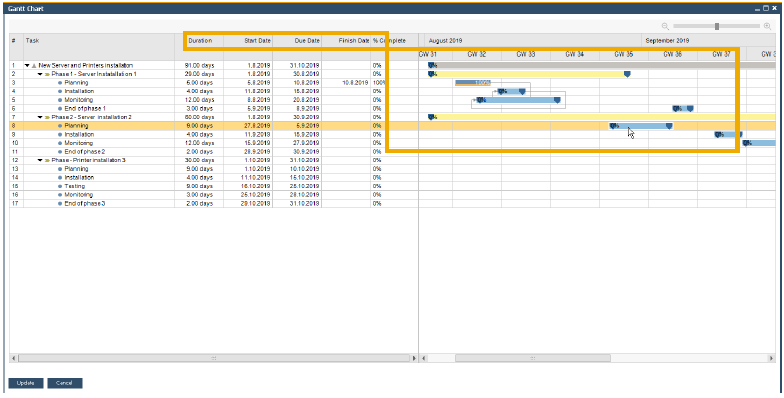 Analytical portfolio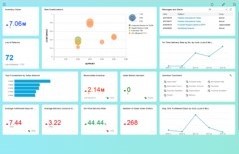 Dashboards and KPIs

Insightful data in dashboards and KPIs to better understand your company figures.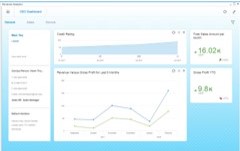 Advanced Dashboards

Compilation of dashboards and KPIs that give a consolidated view of a specific business area.
Analytisches Portfolio - copy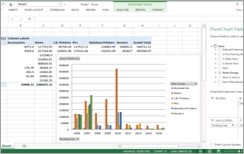 Interactive Analysis

Reporting options for you; used in MS Excel, based on the SAP HANA Semantic Layer.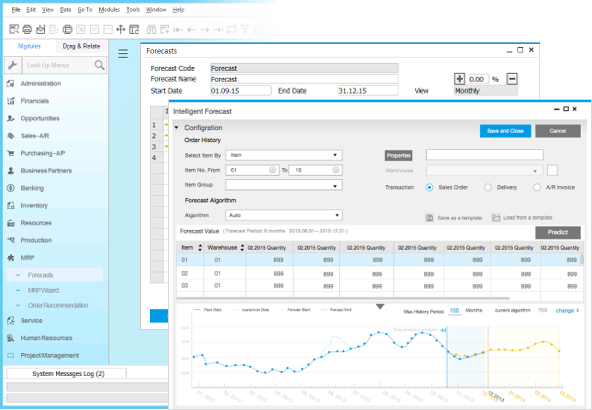 Intelligent Forecast

»Statistical forecast based on integrated models, trends and seasonal factors.
» TESM (Triple Exponential Smoothing)
» LRDTSA (Linear Regression with Damped Trend and Seasonal Adjust)
» SAP Business One automatically selects the best algorithm.
» Forecaster results can be used in the MRP Wizard.
Machine Learning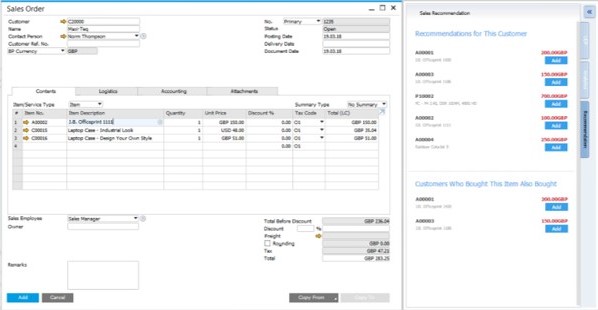 Sales recommendation
Display of product recommendations based on the purchase history of your customers and the buying behavior of similar customers in sales documents.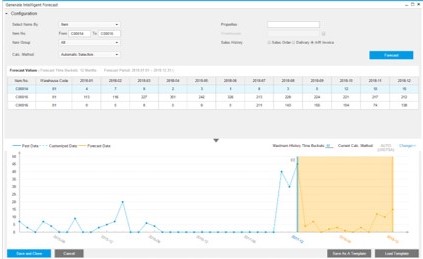 Intelligent forecast
Interaction with built-in statistical forecasting algorithms to analyze stocks and optimize your needs.
Big Data 1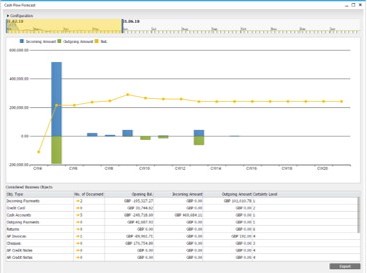 Cash flow forecast
Graphical representation of your cash flow, including open documents (optional), to visualize the data.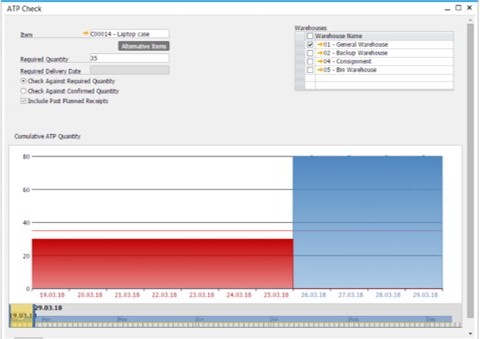 Available-to-Promise

Get transparency about your stocks, dynamically and in real time, and minimize costs.
Big Data 2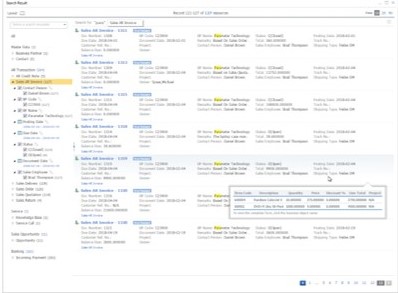 Enterprise Search
Locate your business information via Freestyle Search and open the documents and information directly.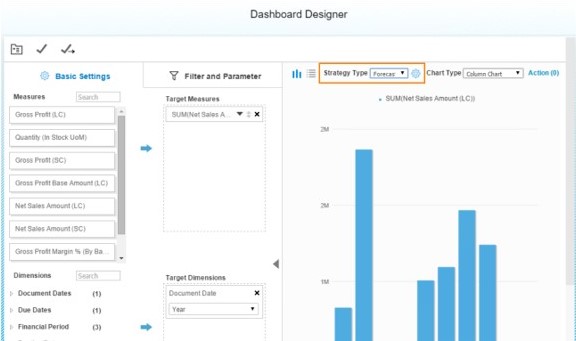 Predictive Analysis

Use forecast strategies in your dashboards for future forecasts and trends based on your historical data.
Flexible and scalable - exactly as you need it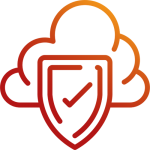 Use SAP Business One from the cloud for monthly license fees. As your business grows, the solution simply grows with you.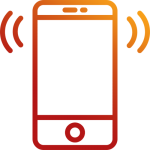 Control your company on the go and support your colleagues. With the mobile apps for SAP Business One, you stay in control anywhere, anytime - on any device.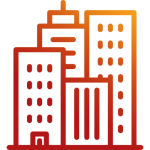 Would you prefer to implement SAP Business One directly at your site? Here, too, we have variants that suit your requirements.
Why Small and Medium-Sized Enterprises Choose SAP Software Small
and medium-sized enterprises state that their technology investments meet or exceed expectations.
Source: IDC InfoBrief, sponsored by SAP, The Next Steps in Digital Transformation, January 2017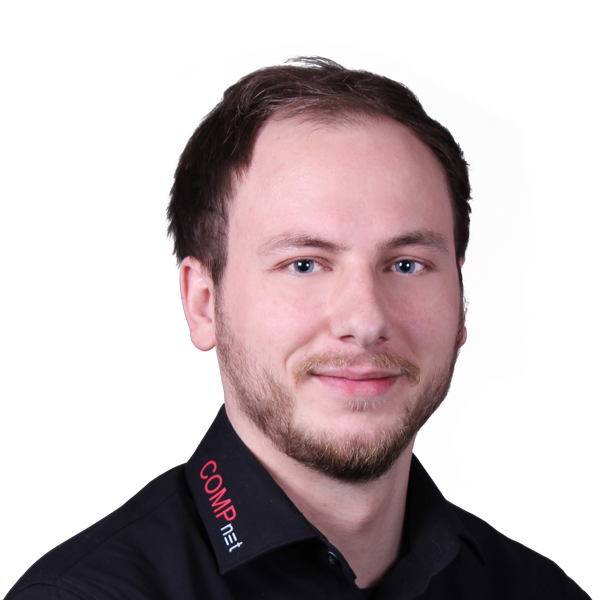 Use the experience of our experts
We are specialists when it comes to ensuring that your business processes are optimized with SAP Business One – or to support your individual business model with special solutions based on add-ons.